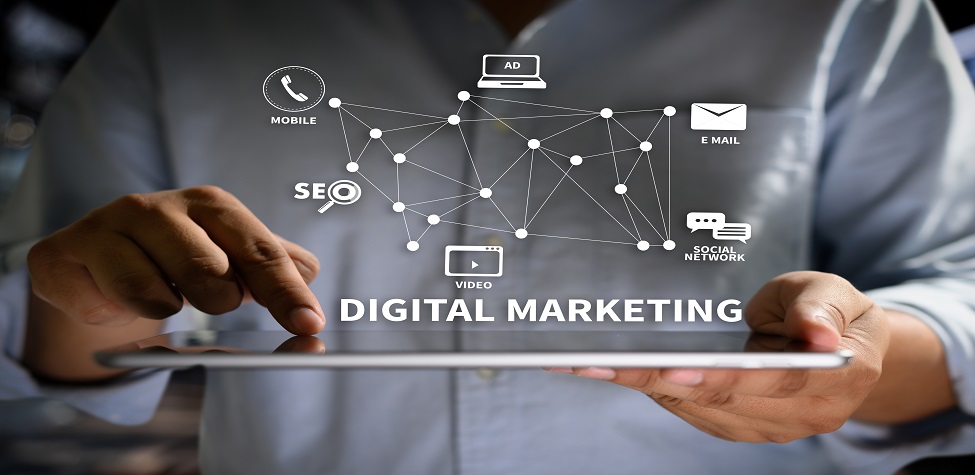 Creating a digital marketing agency is a great side hustle to start; if you really want to do something of yours and something for businesses around you. It's the right time to start one because companies have become more digitized these days. With this blog, you will learn how to start a digital marketing agency with no experience, either part-time or starting your agency. You can build it as a side hustle or make a profitable business with it that works full-time. It's up to you, but it's better to do it right. So read further and learn about the steps you can follow while starting your digital marketing agency.
Start a Digital Marketing Agency with No Experience
If you seriously want to get into this promising field, the right knowledge plays a crucial part. But how can you do that!
You should take a course in online marketing or a digital agency, or you can even start at an advertising agency as a manager. It can be a side hustle, and it helps you get more insight into building an agency. You will learn everything step by step as in the course, but while working at an advertising agency as a manager, you will practice everything directly and learn from experts.
Then, later on, you can apply these insights and help start your digital marketing agency and clients better. Here are steps that you need to follow to get started with your own Digital Marketing Agency:
Clear Mindset Is Important
Firstly you need to know that you need to stop thinking like an employee and understand things more like an employer.
An agency requires a different mindset; it's an entrepreneurial, client-focused environment that is fast-paced and project-driven. While running an agency, you need to be a leader, a project manager, and a creative thinker. The most important part of starting an agency is finding a balance between your vision for your business and what clients want to pay for.
Whatever your vision for your business, you need to put it aside temporarily when establishing relationships with potential clients. A successful agency thrives on steady work, so building a portfolio of projects will become one of your main goals. Finding and landing those first few projects will likely require some hustle, but things should start rolling more smoothly once you have one or two under your belt.
Pick What Services you Want to Sell
You can start a digital marketing agency providing services for your local customers or international businesses. Whatever you choose, you need experience before entering a high-end market. It's difficult to compete with big agencies, and it takes time and dedication.
The first step is choosing what kind of service you want to provide: SEO, PPC, Social Media Marketing, or Email Marketing? Once you have decided on which services to offer, you should consider how much money is required for starting an agency.
Define your Niche
Defining your niche for your Digital Marketing Agency is key. There are countless advantages to focusing your services on a clear niche. First of all, doing so gives you and your company confidence in what you do. You can have an expert approach to it with all of your efforts to fulfill one purpose.
At times, specialization will even help you to be more creative and innovative in your efforts, which can only make results better. Second of all, focusing on a niche allows potential clients to find their way to your business website with ease. It also makes it easier for you to create specific content and social media posts regarding your company's services or products.
Online Presence is Important
If you want to be taken seriously as a business owner and build trust with clients, then a professional-looking website is necessary. Design and edit your own site in an intuitive interface and use easy-to-build templates to create your site's look and feel good. The other option is to hire someone to design it for you; however, if you don't have any experience or training in that area.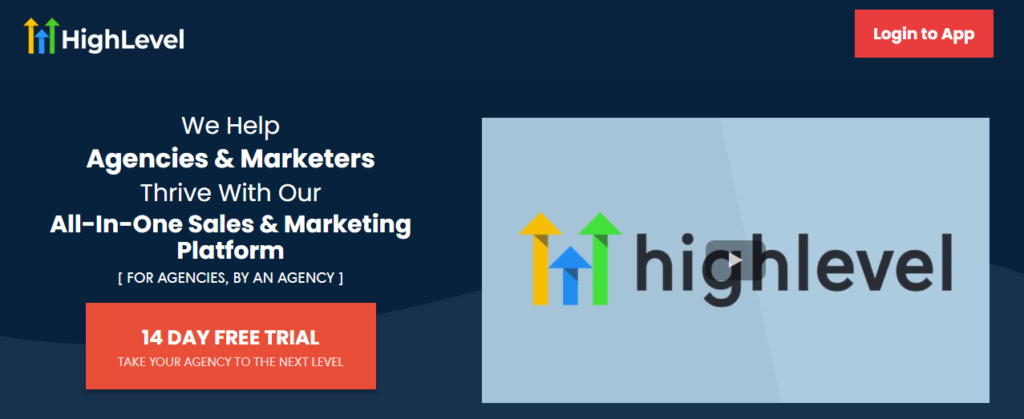 Setting up your website with ActiveCampaign or GoHighLevel Tool is a great first step when starting a digital marketing agency. We picked GohighLevel and Activecampaign to set up your website because they are both simple and powerful tools that can help you grow your business. In addition, a well-designed website gives that extra credibility when dealing with new clients or customers.
Ask for a Review
Getting your first client is critical when you are just starting a digital marketing agency. So, find an experienced mentor or partner who has knowledge and experience creating a digital marketing agency. It will save you time and money. In many cases, your first client will also become your best client because it's not just about one customer but really about building a relationship with someone who trusts you with their business and their reputation for results. They need to be able to rely on what you say and come back again and again because they know that doing so makes sense for them.
Get Real Clients and Do the Work
Before starting your agency, it's essential to identify an area of online marketing that you know well. Then reach out to local businesses and offer your services—maybe even volunteer your time first. If they accept, use that opportunity to get real work done on their behalf so you can deliver value. Start by offering limited services at a low price point; don't ever overextend yourself or take on more clients than you can handle.
You can network with people in real life or on social media sites. If you're looking for clients online, use Facebook Ads or Google Adwords and target people looking for your services but make sure you qualify them with an email before sending any ads out. Finally, once you land a client, make sure you give them great content that speaks directly to their wants and needs.
Upsell with Other Services
Digital marketing will be able to provide valuable services to your client's needs while giving them what they want. But what else can you provide? You can offer other services to your client to enhance your reach in marketing.
Before selecting any services, keep in mind that you are honest with potential customers; don't try to sell when you don't have expertise in them yet.
If possible, start out as an affiliate marketing network before officially giving services as a business. You can offer website building or other types of online marketing, or both! You can see if you have any connections or other businesses and go with that route to self-analyze your expertise in other services you want to start.
How To Do the First Step
Everyone has different reasons for wanting to start their own business. Some want freedom and flexibility in their lives and would much rather work for themselves than someone else. Others dream of doing something they love.
Starting a digital marketing agency is a great way to achieve any of these goals, especially if you're looking at your passion project as a side hustle while still holding onto your day job to pay your bills.
Still, if you don't find yourself ready to practice in a real agency, you can start the practice by taking great courses that will help you to move in the right direction.
Here are some courses in which you can invest your time:
Digital Marketing Course by Google (Free with Certification)
Full Course Bundle by Reliablesoft Academy (Paid with Certification)
Digital Marketing for SMBs by Semrush (Free with Certification)
Digital Marketing Bundle for ClickMinded (Paid with Certification)
Marketing Courses by HubSpot (Free with Certification)
Digital Marketing Specialist by Simplilearn (Paid with Certification)
Nanodegree Certificate Program by Udacity (Paid with Certification)
Wrap Up
If you really want to start, make sure that you are ready to put on every effort into it. Starting a digital marketing agency is not tough if you follow the above-given steps. Other than digital marketing make sure to include other services in your agency like website development, ORM, etc. Doing this will only add skills to your agency portfolio and plus points in your agency reputation. Rest the amount of effort you put in, the better result you'll get, and don't forget about client satisfaction.