The best types of products and services are developed when a user of a product tries to solve a universal problem. That is what happened in the case of the GoHighLevel tool. It was developed by a digital marketing agency to help other digital marketing agencies overcome the challenges that they face in their daily work. One of these ever-present challenges is using multiple tools to successfully carry out the task of monitoring the work progress of teammates and managing and improving the clients' marketing and sales.
That is where the GoHighLevel tool comes in.
It is a cloud-based CRM tool whose functionalities produce a perfect combination of the functions of almost every useful marketing tool that exists.
One would also explain this revolutionary CRM tool as a full-stack marketing tool for agencies and non-techies. Sounds unbelievable, right? Here is a GoHighLevel Review about some of their best features
Some of the GoHighLevel key features include:
Task and workflow management
Reputation management
Integrations
Funnel, email, and landing page building
Reports, tracking, and analytics
Marketing and Campaigns
White Labeling
CRM, Task and workflow management: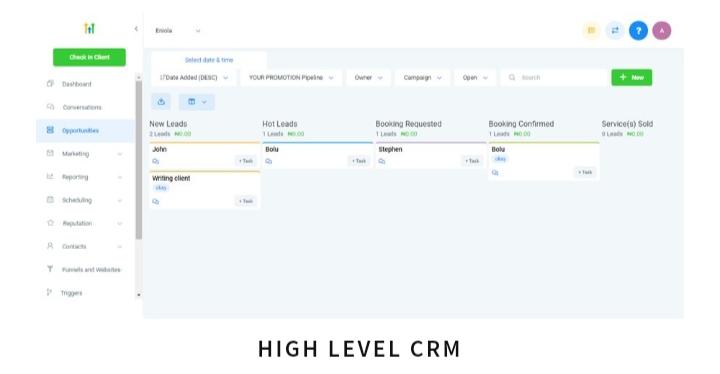 Aside from ensuring that clients are always satisfied, the second most important work of an agency is monitoring the progress of their teammates. GoHighLevel ensures coordinated and efficient workflow management, by allowing you to:
– create a project from start to finish,
-merge projects, tasks, and notes,
– assign tasks,
– organize workflow, and
– track the progress of your teammates.
It also allows for team collaboration among assignees and has app integrations with employment management apps such as Hubspot, Zendesk, etc (more on that later). GoHighLevel allows for seamless scheduling, rescheduling, and setting appointment reminders for both clients and teammates. This, it does by connecting to your Google Calendar to keep track of your appointments.
GoHighLevel also helps with deleting, copying, and archiving tasks. You can also change priority, set and change a task's start and due dates, and even set recurring tasks.
Furthermore, it provides a timesheet for tracking daily, weekly, and monthly work progress. It has a unique "who is behind" and "who is ahead" section that helps measure teammates' input. This section also allows the lead to award points to teammates that have successfully crossed a milestone. Not only this, it helps mark tasks as "worked on" and "completed" to keep an organized work environment.
Reputation Management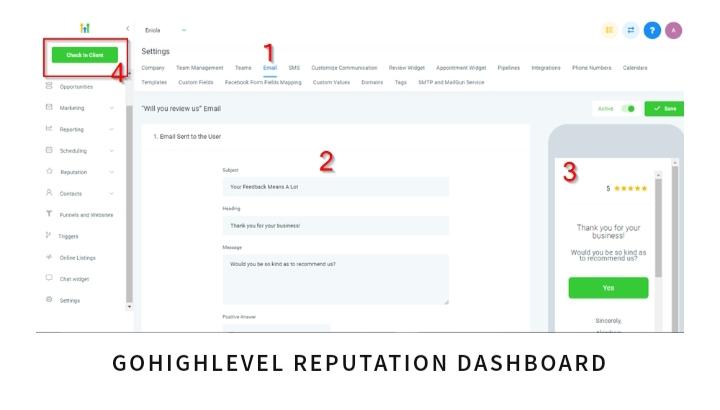 The importance of a good online reputation cannot be overemphasized. And so the developers of the GoHighLevel tool provide a feature that sends out a review request to customers at a specific time. This feature also keeps track of this review request and gives an option to resend the request (after some time), if a customer ignores the first review request. It uses QuickBoots to fasten this process
Not only this, GoHighLevel uses a widget to pull clients' business reviews from google. It also provides you with the option of choosing the minimal star review you want to pull. All done without having to login into your Google My Business account.
High and seamless app Integration: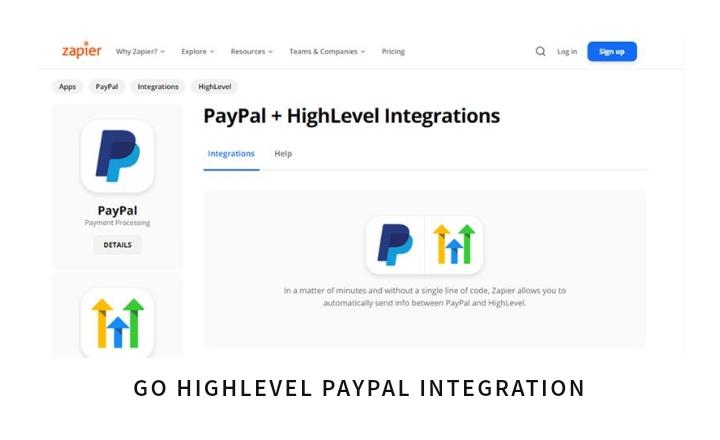 One would imagine that a tool that easily displaces other marketing tools would not readily allow those tools to be merged with it, but GoHighLevel allows this, and smoothly too.
GoHighLevel has great Zapier integration so it can integrate with almost any marketing or workplace management tool. For instance, it uses Yext listing and directories and all its partner apps for contact updates and information.
Now, here is the fun part. Although it provides multiple high-level functionalities, it allows you to work with its competitor tools. This, it does, by providing webhooks to those competitor tools/ads. This is to say that can access popular marketing tools like:
-PipeDive
-WUfoo
-WordPress
-Calendarly
-ClickFunnels
…through the GoHighLevel tool.
In all, the GoHighLevel tool allows for seamless integration of over 2800 apps and makes it easy to give and get updates, share files and collaborate with teammates.
Funnel, Landing page, and email builder: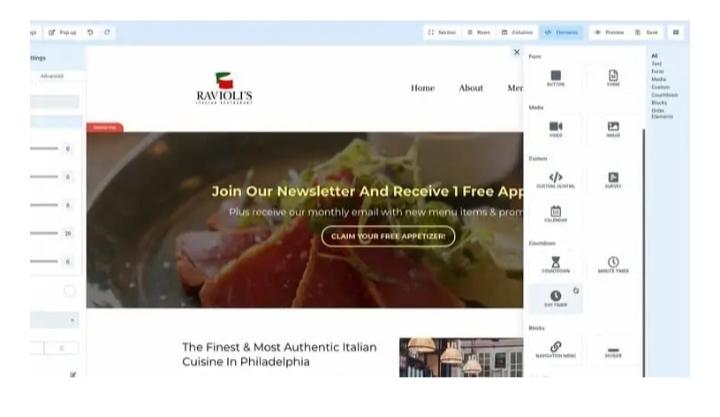 This is one of the most essential features that GoHighLevel offers to its users. This is because tools that singly build funnels, emails, and landing pages charge a large amount of money. But GoHighLevel offers this, plus a smooth integration with those tools and other incredible features for an adequate price.
GoHighLevel has functionalities that allow you to build funnel strategies such as lead generation funnel, webinar funnel, onboarding and cancellation funnel, limited time offer sales funnel, etc. It also has a feature that can optimize funnel pages specifically for mobile or desktop users.
Not only this, GoHighLevel allows you to copy funnel-building steps and pages and reuse them for clients that share the same niche -this can be very handy.
Comparing GoHighLevel vs Clickfunnels, the former allows you to build or choose funnel templates from the latter's funnel template reservoirs, input, and use them in your GoHighLevel account. GoHighLevel also allows you to import landing page templates from Unbounce, and Checkout pages from Native stripe.
Not only this, you can add a live chat widget with GoHighLevel and also create personalized texts from dynamic texts to increase your client's conversion rates.
Meanwhile, building funnels in GoHighLevel is as easy as clicking and dragging options from its funnel builder feature? And although it doesn't have a large number of templates, it has extensive funnel-building options. Leaving your creative mind to come up with unique funnels, email, and landing pages.
Tracking, Analytics, and Reports:
The developers of the GoHighLevel tool know how important it is for agencies to:
– track the success of the marketing campaigns and activities,
– know the source of their traffic,
– know why their clients are losing customers. And because of this, they provided a tracking, analytics and reports feature.
Here, you can track your calls, know their status, and identify the ones that bring in the leads. There's also a call trigger that indicates when a client misses a call from a potential customer. This string of call management and tracking features easily displaces the popular CallRail marketing tool.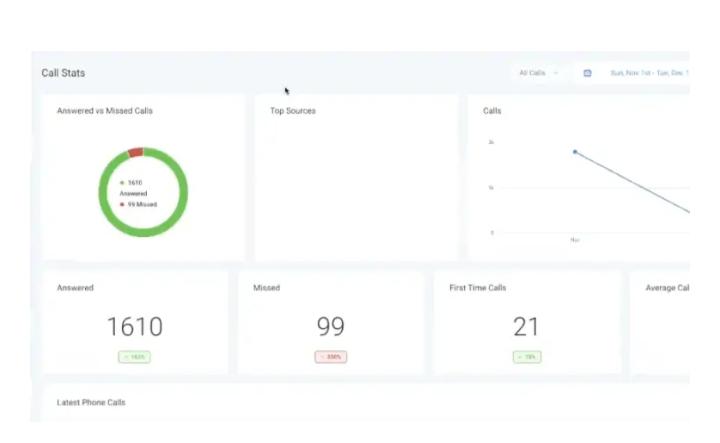 This reporting feature also displays google ads metrics (such as CPC, clicks, conversion rates) and Facebook ads metrics (such as impressions, clicks, CTR, etc.). Moreover, GoHighLevel keeps track of every source of traffic, even if it comes from the submission of survey forms.
Marketing and Campaigns: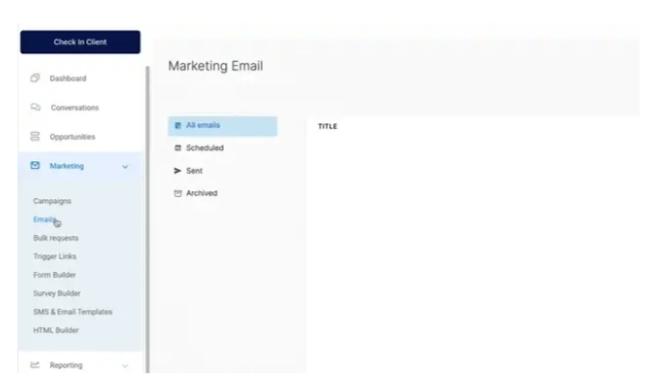 The keys to successful marketing campaigns in (small) businesses are automation tools, their effectiveness, and their cost. And GoHighLevel is a pro automation tool. It provides automated and scheduled emails, voicemails, SMS, and customized messages.
In addition to this, it allows you to set emails that will be sent when a (potential) customer/client performs a specific action.
White labels: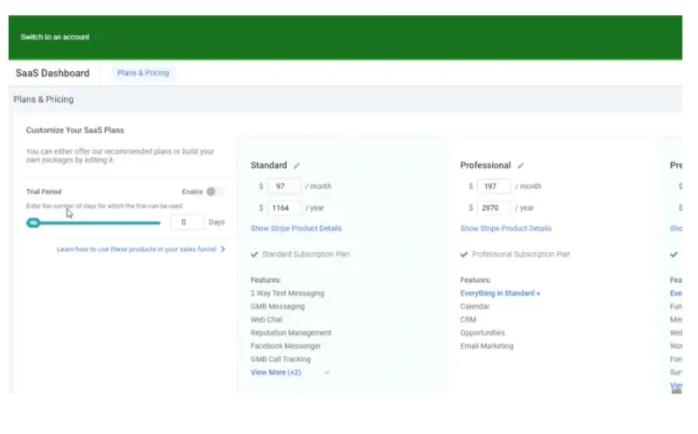 This Saas mode is activated only for the Pro plan users and allows you to create your customized services for your clients. With the white-label feature, you can sell your brands and services and your clients will be able to access your URL.
GoHighLevel offers unlimited accounts, and so, with this white label feature, you can sell access to your unused account at a price that suits you.
GoHighLevel Review: Pricing and Plans.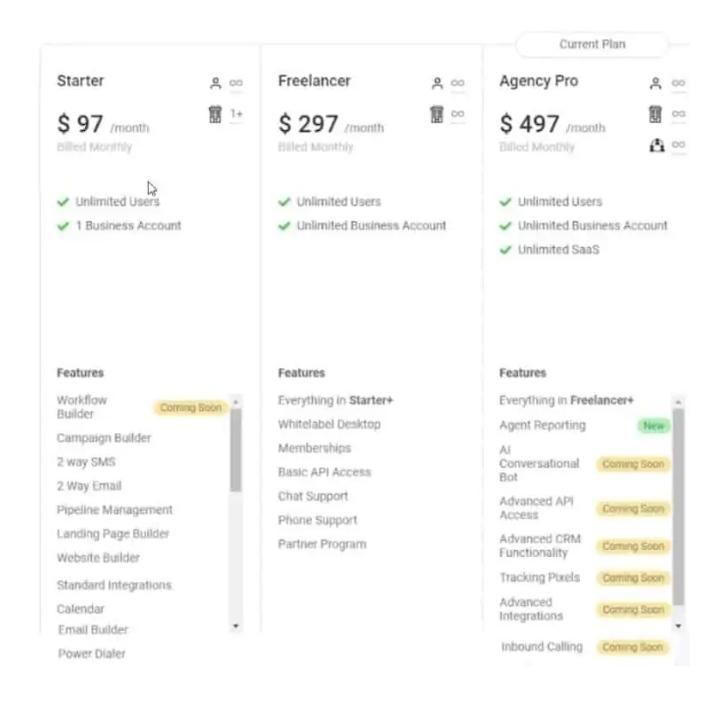 Depending on the plan, the GoHighLevel pricing ranges from $97 to $497. This CRM tool is famous for its cost-effectiveness when compared to the number and quality of services that it renders to its users.
Its plans are divided into 3, the starter, the freelancer, and the agency pro. But before you pay for any of them, you get to experiment with this tool for 14 days to see if you like what they offer.
Starter plan
This is the cheapest GoHighLevel pricing and costs $97/month or $81 if you pay annually. It offers access to:
-agency and opportunities dashboards,
-overview of sales and marketing activities,
-content management,
-calendar scheduler,
-funnel, website and email builders, and so on.
Freelancer plan
The freelancer GoHighLevel pricing costs $297/month or $248 if paid annually. It offers all the features offered in the starter plan, in addition to:
-workflow building
-Chat and phone support
-White label builder
– unlimited accounts
Agency pro plan
This GoHighLevel pricing plan costs $497/month or $414 if paid annually. In addition to all that the freelancer plan offers, the agency pro plan also allows for:
-API access
-SaaS mode and its packages
– Agent reporting.
The GoHighLevel tool was specifically built by an agency for digital marketing agencies. To further expand the list, GoHighLevel can be used by marketers, local business entrepreneurs, sales teams, affiliate marketers and bloggers, small business owners, drop shippers, online course creators.
On the other hand, it is not suitable for big e-commerce stores that account for several products.
Summary
The GoHighLevel tool is peculiar because it serves as a smooth combination of the functions of different CRM tools and also allows for smooth integration of some of those tools. Its only downside is that it can get a little bit overwhelming while mastering how the tool works.
To remedy this, there's a 1:1 GoHighLevel Training/welcome course that helps users find their way around the tool. Not only this, you can ask their experts to help you set up your account for a one-time fee of $299.
In all, GoHighlevel is the one-stop CRM tool to smoothen your digital marketing journey.